Doren Aldana had experienced one failure after another, using what he called "whiz bang internet tactics."
"I tried everything… but couldn't crack the code. It was frustration after frustration. But when I joined COD – it was like pouring gasoline on the fire."
Doren is a successful coach that provides marketing solutions for mortgage professionals.
In the past, Doren had offered a grab bag of products including life coaching, Done For You, Product Launches and a low-ticket membership site.
Once inside COD, Doren experienced massive success by simply following the program.
He went from under-charging, to charging the RIGHT price for his offer and knocked it out of the park in the initial 8 weeks.
Doren made $175,000 within 4 ½ months of joining COD.
By shifting his focus to one high-ticket offer, Doren discovered why COD is so different from anything he had tried before.
"Clients on Demand® teaches a strategy that's fast and direct."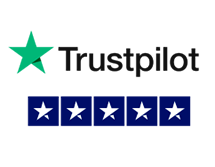 Best investment I've ever made!
Clients on Demand changed my business and my life. It is by far, the single best decision I have ever made for my business. My program is life-changing but, I could never get it out to folks at the level I wanted to and, I was always undercharging (& undervalued) for my services. Russ and his team cracked the code on everything and they're brilliant at every single aspect needed to get to the highest levels. I've done 100K+ per month for countless number of months and now, I will use the same formula to take it to 250K per month. Thankful for Russ and his team every day.
No matter how many books or newsletters I read, or how many seminars I attended, or how hard I worked, I kept hitting my head against that glass ceiling. Meanwhile, I was blogged down with $124k in high-interest business debt. Nothing I tried seemed to make any difference – that is until I discovered Russ Ruffino's high-ticket sales system.
As I write this review just 1.5 years later, to say my life has transformed would be an understatement of EPIC proportions. Here are a few highlights:
– $1.07M in revenue over the past 12 months (averaging $96k/month in the last 6 months)
– Paid off all my debts (feels so good!)
– Bought a beautiful Sea-Doo jet boat with cash (fantastic family fun!)
– Traveled to Puerto Vallarta, Laguna Beach, Kauai, Naples FL, and Cancun with my bride (enjoyed so many great moments together)
– Built a super-engaged private FB group with over 10k people that feeds me 4+ new clients per month
– Built a team of enrollment coaches who enroll new clients while I'm on vacation with my family (I'm truly living the dream!)
– My clients are getting extraordinary results (better than ever before) without me having to do any 1on1 coaching
– I just hired a rockstar Sales Manager (with a stunning track record of VIP of Sales and CEO experience) to lead my sales team to the NEXT LEVEL
I could keep going, but you get the idea. It's hard to believe all of that has happened in the past 18 months! The avalanche of awesome that has exploded into my life is nothing short of amazing! I can say, without hesitation, COD has been the best investment I've ever made in my business – bar none.
A BIG heartfelt, gushing-with-gratitude THANK YOU to Russ Ruffino and the COD team. You have forever changed my life – and my family's life!
Doren Aldana
Show more
He made a handful of initial sales by simply sending out the COD template emails to his existing database.
But most of his success has come from learning how to monetize his Facebook group.
"I have over 2,800 people in the group, and that's where the lion's share of the sales come from. It's such an easy "yes" for them to sign up, because it's their tribe."

With close to a 50% enrollment rate, every call is worth $2,500.
For a former self-professed, hard-core internet marketer – that used bonuses, risk reversal and a hard sell – the COD process has been a revelation.
"All I do is get my client emotionally engaged in the future result that is good for them."
Doren now has sales people working for him, and more money in the bank than he's ever had.
And everybody is winning: Doren, his clients and the people who now work for him.
"It's life changing."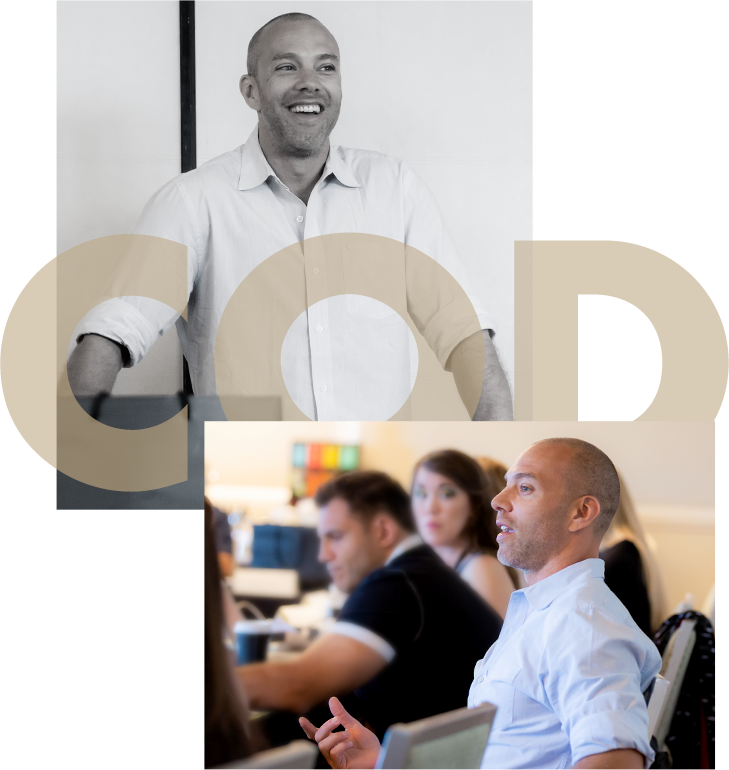 Tired of "Grab Bag" Marketing?
If you're ready to ditch stressful launches, low-ticket membership sites or done for you services, we'd like to invite you to check out Clients on Demand. Discover the simple way to leverage your time while getting amazing results for your clients.
Marni Battista has been in the coaching industry for over 7 years with a passion to help women find love. She started Dating with Dignity knowing she was called to help successful women become more triumphant in their love life.
Marni was making $30,000 – $40,000 per month, which by most peoples' standards is incredibly successful, but here's the thing –
Almost all of this was being spent to generate leads and being ploughed back into the business.
She'd been burned by several 'guru' coaches, and despite what equated to not far off a half-a-million dollar a year business, before COD, her business bank account contained just $6,000.
This is very common for many people who come into COD.
They've been told by other 'experts' that they need to reinvest everything to get leads, that low-ticket programs sold to the mass market are the way to do it, and that all profit needs to be spent on scaling up.
This simply isn't true.
Marni was frustrated and had given up on any form of online marketing.
That's when she found Clients on Demand when it was recommended by a trusted friend.
"I had a limiting belief at the time. I didn't believe that internet marketing was for me. It was an exclusive club I wasn't a part of."
Marni had a lot to lose. She was preparing to invest money and time into COD, and was going to let us take complete control of the direction she went with her business. But she took the leap.
It wasn't long before Marni realized just how different Clients on Demand was from any other coaching program she had tried in the past.
Within the first few weeks, Marni was enrolling clients at her new premium price.
"I just kept thinking, what if this was my finish line? What if Clients on Demand is all I need to make it?"
These were clients who previously were skeptical and avoided committing at her low-ticket cost.
In the first four weeks, Marni made $155,000 through sales calls from warm leads and moved her close rate from 37% to almost 80% by the end of the program.
"It was like selling water in the desert. People were so committed and ready to work at the high-ticket price."
Since then, Marni has kept moving forward. At the time of writing in September 2017, Marni's business bank account now shows over $250,000 dollars – a long way from where she was before COD.
What makes Clients on Demand so different from other coaching programs?
Marni will tell you first hand it's the integrity and commitment to the clients.
If you are prepared to work your ass off and be relentless about making your dream come true, this is the BEST investment you could ever make.
"So many other coaches are in it for the money. That's not what Clients on Demand is about."
Clients on Demand believes in a holistic approach addressing not only the sales funnel but your mindset too. We're not all about short-lived tactics and learning sales skills. Sure, we help with the ads, marketing and closing side of things, but we also work on the inside – giving you the mindset to truly believe you can get that 6 or 7 figure business.
Marni attributes much of her success to the huge mindset shift she had during the 8-week course. She showed up coachable and ready to make big changes to her business. In turn, Marni saw huge success and was able to watch her business grow to a whole new level.
Today, Marni has graduated from the Clients on Demand training and has moved into the Millionaire Alliance program.
Her team has more energy and better focus on what's really important – helping women and bringing more love into the world. She's also added a sales member to her team, meaning that the pressure to get people into the program isn't just on her anymore.
She was on the brink of throwing in the towel, thinking that having an online business just wasn't for her. But she had one last shot, and now that business – that so nearly went bust – brings in 6 figures per month.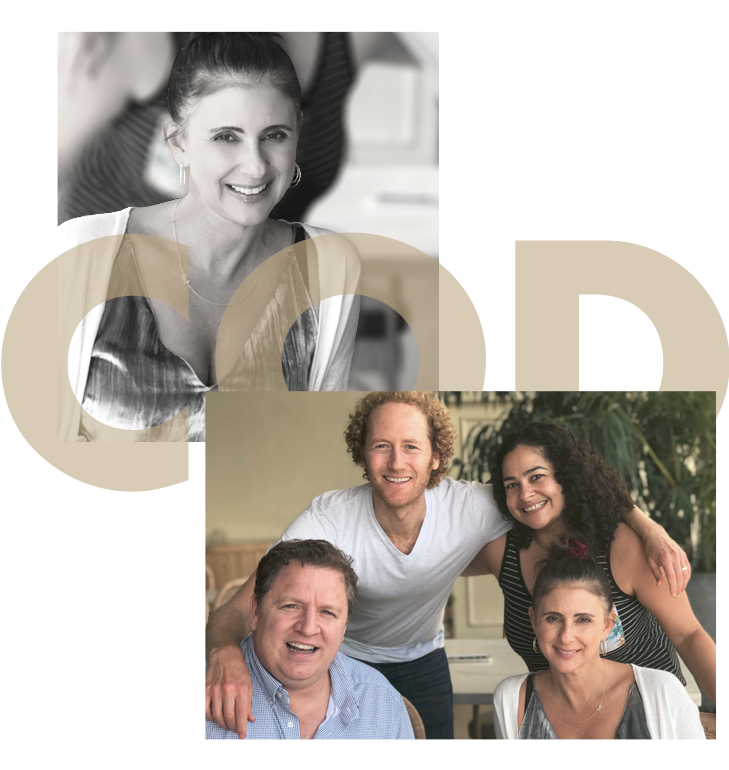 Want your business to be the next success story?
Don't wait another minute. Apply online now at russruffino.com/apply for a free 45-minute breakthrough call.
Could you spend those 45 minutes researching the latest 'hack' or learning about intricate funnels, copywriting methodologies and how to get an extra half a percent CTR on your Facebook ads?
Probably.
Or you could get on the phone with us, get specific help on your current challenges, and let us get you started on a game plan to hit your revenue goals.
The choice is yours …