Doren Aldana had experienced one failure after another, using what he called "whiz bang internet tactics."
"I tried everything… but couldn't crack the code. It was frustration after frustration. But when I joined COD – it was like pouring gasoline on the fire."
Doren is a successful coach that provides marketing solutions for mortgage professionals.
In the past, Doren had offered a grab bag of products including life coaching, Done For You, Product Launches and a low-ticket membership site.
Once inside COD, Doren experienced massive success by simply following the program.
He went from under-charging, to charging the RIGHT price for his offer and knocked it out of the park in the initial 8 weeks.
Doren made $175,000 within 4 ½ months of joining COD.
By shifting his focus to one high-ticket offer, Doren discovered why COD is so different from anything he had tried before.
"Clients on Demand® teaches a strategy that's fast and direct."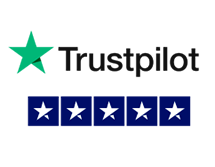 Best investment I've ever made!
Clients on Demand changed my business and my life. It is by far, the single best decision I have ever made for my business. My program is life-changing but, I could never get it out to folks at the level I wanted to and, I was always undercharging (& undervalued) for my services. Russ and his team cracked the code on everything and they're brilliant at every single aspect needed to get to the highest levels. I've done 100K+ per month for countless number of months and now, I will use the same formula to take it to 250K per month. Thankful for Russ and his team every day.
No matter how many books or newsletters I read, or how many seminars I attended, or how hard I worked, I kept hitting my head against that glass ceiling. Meanwhile, I was blogged down with $124k in high-interest business debt. Nothing I tried seemed to make any difference – that is until I discovered Russ Ruffino's high-ticket sales system.
As I write this review just 1.5 years later, to say my life has transformed would be an understatement of EPIC proportions. Here are a few highlights:
– $1.07M in revenue over the past 12 months (averaging $96k/month in the last 6 months)
– Paid off all my debts (feels so good!)
– Bought a beautiful Sea-Doo jet boat with cash (fantastic family fun!)
– Traveled to Puerto Vallarta, Laguna Beach, Kauai, Naples FL, and Cancun with my bride (enjoyed so many great moments together)
– Built a super-engaged private FB group with over 10k people that feeds me 4+ new clients per month
– Built a team of enrollment coaches who enroll new clients while I'm on vacation with my family (I'm truly living the dream!)
– My clients are getting extraordinary results (better than ever before) without me having to do any 1on1 coaching
– I just hired a rockstar Sales Manager (with a stunning track record of VIP of Sales and CEO experience) to lead my sales team to the NEXT LEVEL
I could keep going, but you get the idea. It's hard to believe all of that has happened in the past 18 months! The avalanche of awesome that has exploded into my life is nothing short of amazing! I can say, without hesitation, COD has been the best investment I've ever made in my business – bar none.
A BIG heartfelt, gushing-with-gratitude THANK YOU to Russ Ruffino and the COD team. You have forever changed my life – and my family's life!
Doren Aldana
Show more
He made a handful of initial sales by simply sending out the COD template emails to his existing database.
But most of his success has come from learning how to monetize his Facebook group.
"I have over 2,800 people in the group, and that's where the lion's share of the sales come from. It's such an easy "yes" for them to sign up, because it's their tribe."

With close to a 50% enrollment rate, every call is worth $2,500.
For a former self-professed, hard-core internet marketer – that used bonuses, risk reversal and a hard sell – the COD process has been a revelation.
"All I do is get my client emotionally engaged in the future result that is good for them."
Doren now has sales people working for him, and more money in the bank than he's ever had.
And everybody is winning: Doren, his clients and the people who now work for him.
"It's life changing."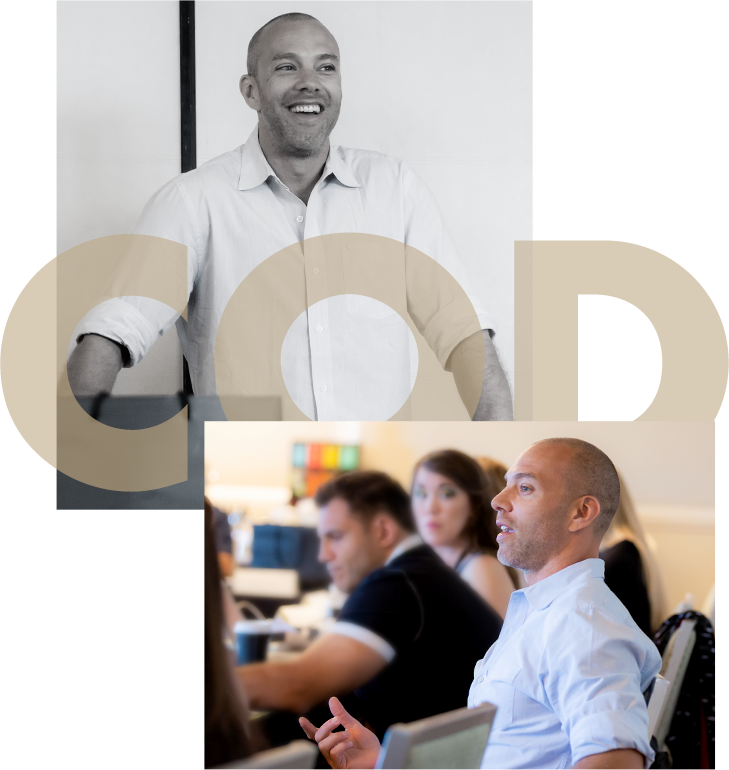 Tired of "Grab Bag" Marketing?
If you're ready to ditch stressful launches, low-ticket membership sites or done for you services, we'd like to invite you to check out Clients on Demand. Discover the simple way to leverage your time while getting amazing results for your clients.